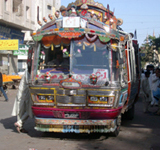 カテゴリ
PJAM2012
3.11 Earthquake
Archaeology(English)
India2011
日々のできごと/ Daily life
アジア/ Asia
おでかけ/ Japan
南アジア考古学/SA Arch.
野川・多摩川/RegionalStudy
旧石器考古学/Palaeolithic
砂川・武蔵野台地北部
考古学(ジオ)
考古学(いろいろ)
雑記
最新の記事
最新のトラックバック
以前の記事
2012年 08月
2012年 04月
2012年 03月
more...
ライフログ
Ninja analyse
その他のジャンル
ファン
記事ランキング
ブログジャンル
画像一覧
Memory of days in Tokyo #1: 12-15 June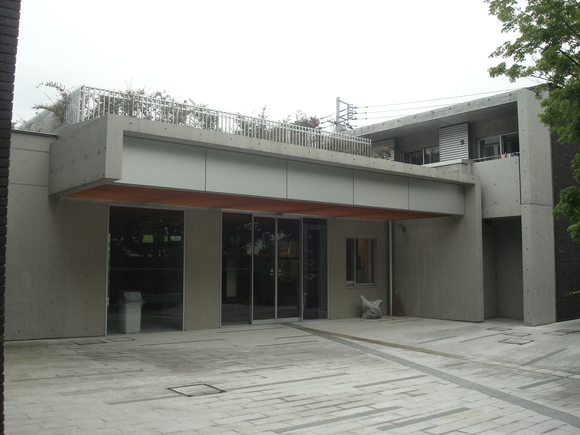 Prof.Mallah has arrived at Narita International Airport on 12 June. We invite him by International Exchange Programme of Meiji University(MU) for a month. Now he stays in new-opened MU Izumi International House. It is at
Meidai-mae
5minutes off Shinjuku.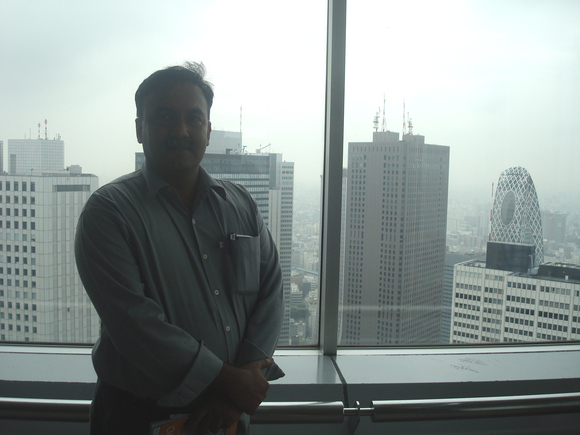 On 13th, the first day in Tokyo, we have dropped in Tokyo Metropolitan Government Building on the way to Meiji University Main Campus,. Unfortunately it was foggy so we couldn't see clear view from 220m above sea level...It wasn't possible to see Mt.Fuji.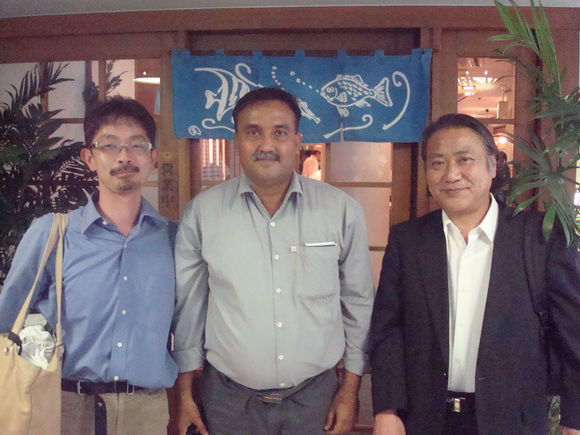 At Main Campus of MU, Prof.Mallah met so many people...then we; Prof.Yajima as host of invitation, Prof.Mallah and I were coming to the famous
Tempura Restaurant in the Hilltop Hotel
.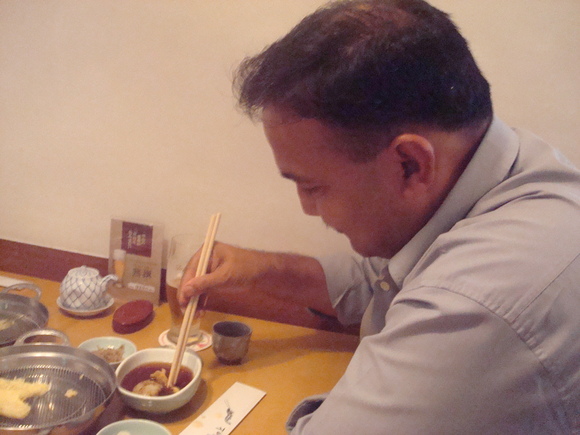 Prof.Mallah is very excellent to use chopstick.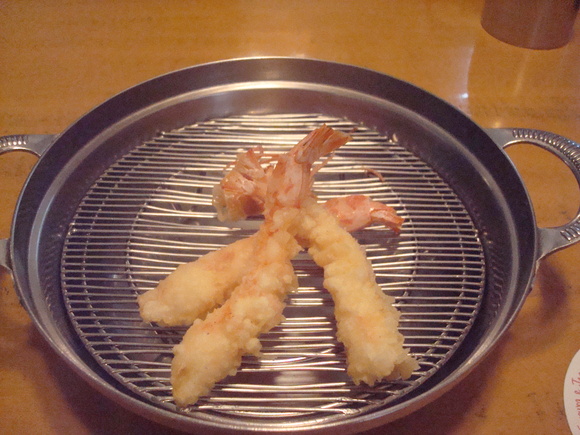 We had a course of Tempura. This is Japanese tiger prawn.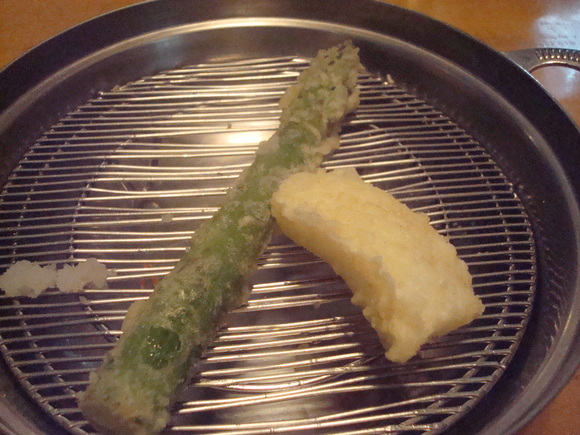 Green asparagus and squid. After, sillago,
Megochi
(Suggrundus meerdervoortii), onion and bell pepper, then conger. We were fulfilled with those tasty Tempura and fruitful conversations.
On 14th, we have visited
Ancient Orient Museum, Tokyo
to see their exhibition and to meet Dr.Uesugi. Prof.Mallah was pleased reunion with Dr.Uesugi.
(sorry no picture here)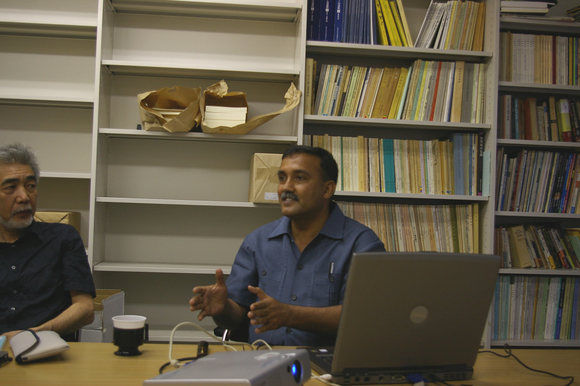 On 15th, Prof.Mallah gave special lecture on the general view of pre- and proto-historic studies of Pakistan, in Tokai University.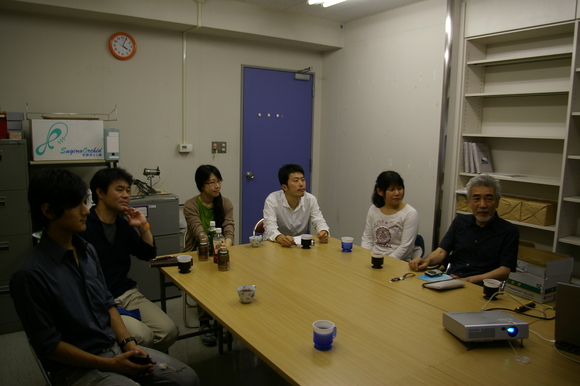 It was well-arranged lecture. So we could know the essential of Pakistani archaeology.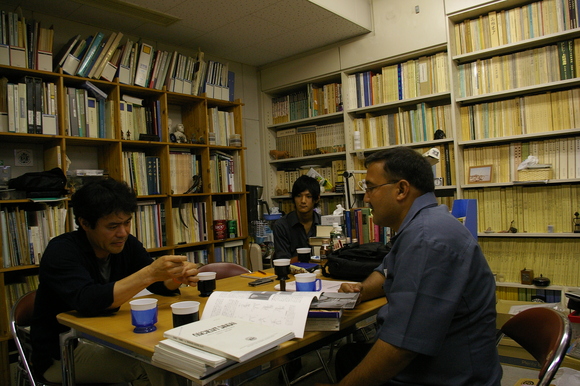 After his own lecture, Prof.Mallah took a short but special lecture with experiment on Jomon cord-marking by Mr.Miyahara, a lecturer of Tokai University.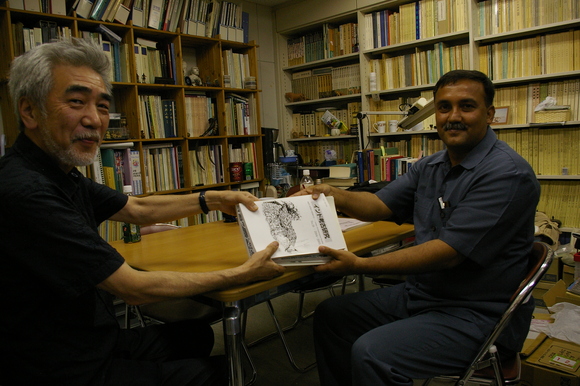 Then Prof.Kondo, as the president of Indian Archaeology Society of Japan, gifts volumes of the journal
Indo-kouko-kenkyu
to Prof. Mallah.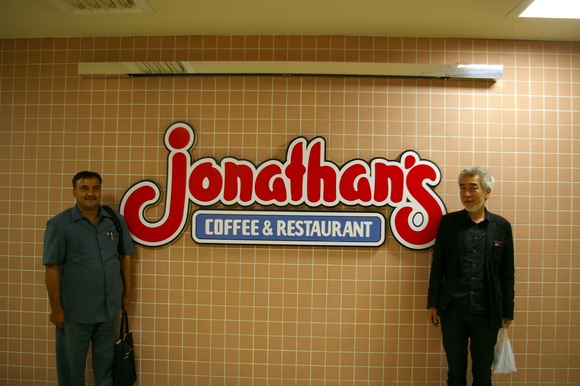 Then we had our dinner at popular chain restaurant. Prof.Mallah was very interested with the name of restaurant...it is 'Jonathan's'. So this is very funny picture...Jonathan's professors.