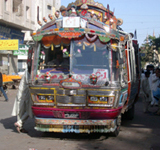 カテゴリ
PJAM2012
3.11 Earthquake
Archaeology(English)
India2011
日々のできごと/ Daily life
アジア/ Asia
おでかけ/ Japan
南アジア考古学/SA Arch.
野川・多摩川/RegionalStudy
旧石器考古学/Palaeolithic
砂川・武蔵野台地北部
考古学(ジオ)
考古学(いろいろ)
雑記
最新の記事
最新のトラックバック
以前の記事
2012年 08月
2012年 04月
2012年 03月
more...
ライフログ
Ninja analyse
その他のジャンル
ファン
記事ランキング
ブログジャンル
画像一覧
Dear colleagues,
As you know, now we Japanese are in very hard situation.
I'm now in Tokyo with my family. All of we are fine and in safe.
However, I can say nothing for victims of the disestar...I deeply regret for all people who face against the earthquake, Tsunami or Nuclear crisis in this time...
On that time, I was in India. I was on the airplane from Pune to Dehli.
When we checked in YMCA, New Delhi, a front clerk make us to watch CNN/ or BBC breaking news. This was the first time for us to know what happened in Japan. It was about 16:30 (Indian Standard Time), about 5hours after the earthquake occured.
However, what told in breaking news was not clear for us. For the moment, we couldn't understand in detail. OK. it should be in Japan, but when? where? and what was going on? Casters repeated only 'Japane disaster' or 'Big earthquake and Tsunami'. So how could we know in which part of Japan? Even reporter were at Hawai or Far Eastern Russia...
Soon later, we realized that it was in the north-eastern part (so-called Tohoku) region of Japan. But it was unbeliavablie videos. I have a bit of knowledge on seismology and geology of this region. However what I watched on that time was too incredible to understand with ordinary knowledge...
They said Tsunami hit Sendai City and its adjacent areas. It means...seismic origin should be in 'Miyagi-ken-oki (off Miyagi Pref.)' or 'Sanriku-oki (off Sanriku coast)' , however it should not be prospected to hit Tokyo-bay by Tsunami caused those earthquakes. So...what happened in Japan? Only the possibile case is...multiple mega-scale earthquake was occured along Japan Trench. It may be the worst case that seismologists expected...but actually both CNN and BBC reported large-scale fire on oil factory at Ichihara, close to Tokyo City!
We needed more detailed information, but how? International phone was not available on that time in YMCA, because of 'no phone-call card'...Then I and Ayumu went to our friend's shop: Premier's Foods & Bevarages at Gole Market. Mr.Ashok Jain, manager and Ms.Ritu Maheshwari kindly provided us both internet and international phone-call and took much care with us. We really appreciate them. We were so encouraged with their heartful help.
Mr.Ashok told us that he could touch his friend in Sendai and Tokyo. Then we understood that international phone-call was not broken out. It was a hope for us.
Also we were sure what happened in Japan by internet streaming news. CNN, BBC and other English news were of course accurate but they couldn't tell which street in local town or district were hit by Tsunami... So we were very lucky in Delhi. If we were in Pune or Chandigarh...it was slight difficult to access those Japanese information. By internet information, I was sure that there were some fire and injuries in bay-area, but Tokyo was almost OK. Problem was...trafics and communications caused by complementary electoric down.
After so many times calling on mobile and sending e-mail messages, Ayumu could touch his family at first. Then I also touched with my wife. She told that she was at 30km distant from our residence. Both she and our children were in safe. But she couldn't back for our children in their nursery...
If I was in my office, I could pick them up until 1 hour by foot. But I was in Delhi on that time. I couldn't do anything...
My wife had got rent-a-car and tried to back for our children. I really respected her tactful decision. She should spend more than 10hours for 30km at last. However without this action, she should be stopped in distant place...
And so many our colleagues asked us about our safety. We really thank for Dr.Shinde, Dr.Mishra and Dr.Mukesh Singh and so on.
Anyway we could touch with our families...so next we should confirm our flight back to Japan...this is another story should be told.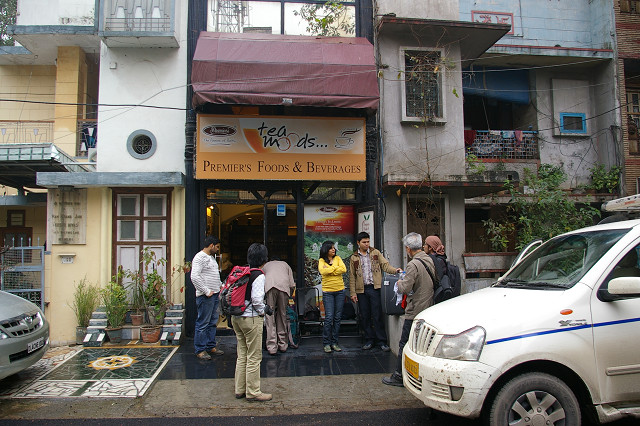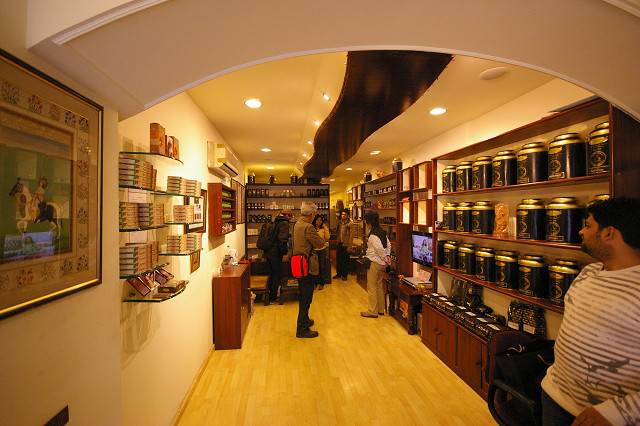 Premier's Foods & Bevarages, 16/7, Doctor's Lane, Gole Market, New Delhi
 このたびの東日本大震災と、その後の福島第一原発事故で被害に遭われたすべての方に、心からお見舞い申し上げます。
 私自身は、第一報をインド、ニュー・デリーで耳にしました。プネーから空路で移動し、ニュー・デリーYMCAにチェックインしようとしていた時です。現地時間で16:30頃でしたから、地震発生から5時間後のことです。正直、最初に目にした映像では、どこで何が起こっているのかまったく理解できず、ぼんやりとしたままとりあえず部屋に荷物を入れただけ、という状況でした。
 ホテルのフロントで、「お前の国が大変なことになっている」と言われて見たのは、CNNかBBCか、それともインドの英語放送だったのでしょうか? とにかく、フロント・クラークが気を利かせて英語放送に切り替えてくれたのです。
 しかしBreaking Newsは、とにかくとんでもない災厄が日本を襲っている、仙台の被害がひどいらしい、東京でも被害が出ている...という漠然とした情報を、津波の映像とともにくり返すだけでした。映像は早くから日本発のものが流れていたようですが、リポートは、ハワイから、とかロシア極東から、と言った具合で、そもそも本当に日本でのできごとなのか? そうだとしたら、いったい、いつ、どこで、何が起こっているのか? それがまったく分からない状況だったのです。
More