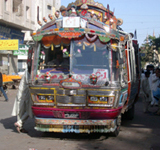 | | | | | | | |
| --- | --- | --- | --- | --- | --- | --- |
| S | M | T | W | T | F | S |
| | | | | 1 | 2 | 3 |
| 4 | 5 | 6 | 7 | 8 | 9 | 10 |
| 11 | 12 | 13 | 14 | 15 | 16 | 17 |
| 18 | 19 | 20 | 21 | 22 | 23 | 24 |
| 25 | 26 | 27 | 28 | 29 | 30 | 31 |
カテゴリ
PJAM2012
3.11 Earthquake
Archaeology(English)
India2011
日々のできごと/ Daily life
アジア/ Asia
おでかけ/ Japan
南アジア考古学/SA Arch.
野川・多摩川/RegionalStudy
旧石器考古学/Palaeolithic
砂川・武蔵野台地北部
考古学(ジオ)
考古学(いろいろ)
雑記
最新の記事
最新のトラックバック
以前の記事
2012年 08月
2012年 04月
2012年 03月
more...
ライフログ
Ninja analyse
その他のジャンル
ファン
記事ランキング
ブログジャンル
画像一覧
Archaeology of WWII in Japan
(this is an English version of f
ormer posted article on 18, May
)
The Asahi Sinbun, a major newspaper in Japan, carries an article about the digital archive on Japan Air Raids during WWII.

This archive is projected by Cary Karacas, Assoc.Prof. of CUNY and Bret Fisk, author and translator living in Japan. Their contents are various and solid, including both English and Japanese documents, photographs, list of research articles and audio/ video records including voices of survivor from the largest Air Raid on Tokyo, 10, March, 1945.
And the reason why I am interested with this archive project is...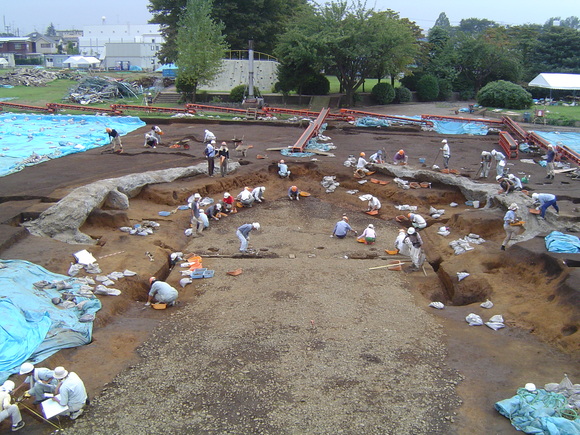 I have engaged in the excavation of Shimohara & Fujimi-cho sites for more than 4years. Sites are complex of prehistoric and Modern Age. There were once a part of Chofu Airfield which used by Imperial Japanese Army as a base of air defence of Tokyo. These pictures are a uncovered shelter for air fighter in the excavation, concrete basement and gravel approach. Also we have found many equipments of both Japanese Army and the Occupation Allied Forces.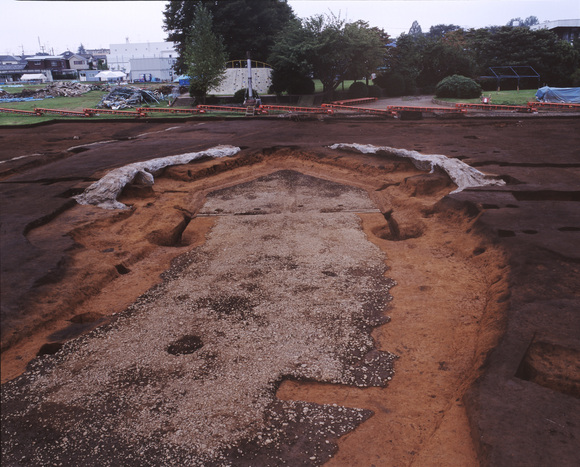 We excavated and analysed them with archaeological eyes and methods. Our results and conclusion would extend and review with correlation to historical studies. Of course we are archaeologists so we have done as what we are, but it is not at all. We must refer with another realm or discipline. And we must open our results for outside of our community.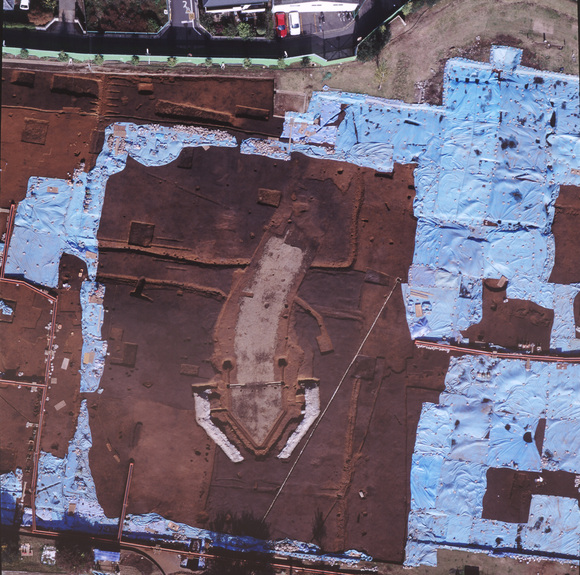 I think, digital archives on world wide web have so big potential to make great deal on inter-disciplinary studies. It is not only on Modern Age but also for prehistory. Sure, we cannot refer any historical documents in prehistory, but we can refer with geological, palaeo-environmental, palaeo-climatic studies and so on. In this sense, we must project to open our original materials and records instead of our archaeological stories.
We don't have an enough consensus on this issue in Japanese Archaeology for the moment, but in future...