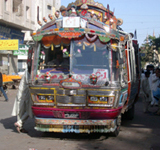 | | | | | | | |
| --- | --- | --- | --- | --- | --- | --- |
| S | M | T | W | T | F | S |
| | | | | 1 | 2 | 3 |
| 4 | 5 | 6 | 7 | 8 | 9 | 10 |
| 11 | 12 | 13 | 14 | 15 | 16 | 17 |
| 18 | 19 | 20 | 21 | 22 | 23 | 24 |
| 25 | 26 | 27 | 28 | 29 | 30 | 31 |
カテゴリ
PJAM2012
3.11 Earthquake
Archaeology(English)
India2011
日々のできごと/ Daily life
アジア/ Asia
おでかけ/ Japan
南アジア考古学/SA Arch.
野川・多摩川/RegionalStudy
旧石器考古学/Palaeolithic
砂川・武蔵野台地北部
考古学(ジオ)
考古学(いろいろ)
雑記
最新の記事
最新のトラックバック
以前の記事
2012年 08月
2012年 04月
2012年 03月
more...
ライフログ
Ninja analyse
その他のジャンル
ファン
記事ランキング
ブログジャンル
画像一覧
Pak-Jap Archaeological mission 2004-07 Peshawar (2)
Our research and reassesment work on pottery of Gumla site has already presented at 19th International Conference on South Asian Archaeology, 02-06 July 2007, Bologna University, Ravenna, Italy, by Dr.Akinori Uesugi.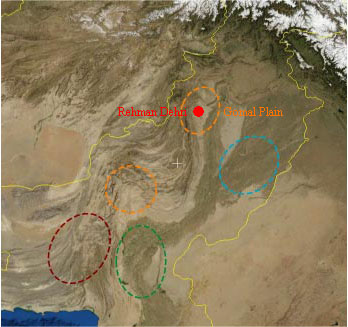 Here I will illustrate a summary of re- assement work on chipped stone tools of Rehman Dehri site.
Rehman Dehri (RHD) is the well-known Early Harappan site. The site is at Dera Ismail Khan district, Khyber Pakhtonkhwa Province (former NWFP), Pakistan, 31°57'00"N, 70°46'00"E. The site is located in Gomal Plain, on the right bank of Indus.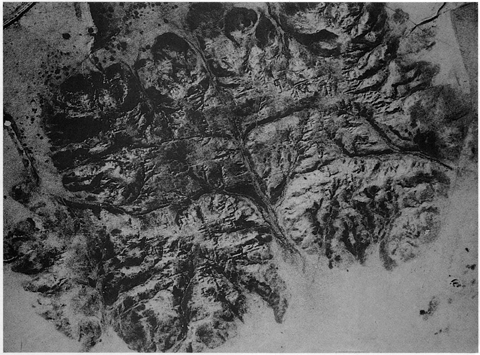 < aerial view of RHD mound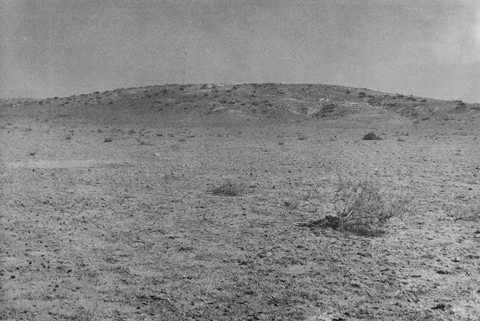 RHD mound view from east >
The site was excavated by Prof. Farazand A. Durrani (Peshawar University), in 1976, 1977, 1978, 1979, 1980 and 1991. Excavation reports are published as special volumes of
Ancient Pakistan
(Bulletin of the department of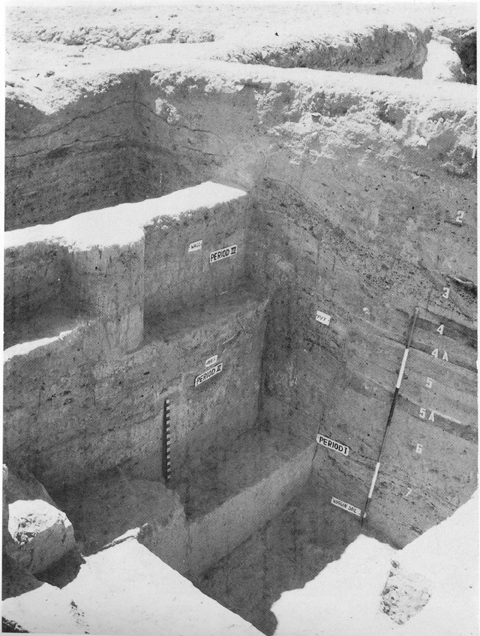 archaeology, Univ. of Peshawar).
Researchers recognized 3 period on stratigraphy and pottery typology. RHDI, the lowest level is Tochi-Gomal phase. RHDII and III are Kot-Diji phase. And the site was deserted before the Mature Harappan period.
Rich materials including not only pottery but also beads made of gold, lapis-lazri and other semi-precious stones, ivoly, talc paste and teracotta, seals, figurines and other miscellaneous objects were uncovered from each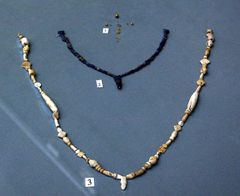 layers.
A large number of chipped stones were also un- covered. However there are no detailed description of stone tools.
Therefore our reassesment work started on classification and measurement of each pieces of chipped stone.
(to be continued)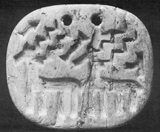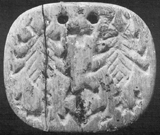 < carved bone seal,
left
: 2 mountain goats (obverse side),
right
: 2 scorpions with frog (reverse side)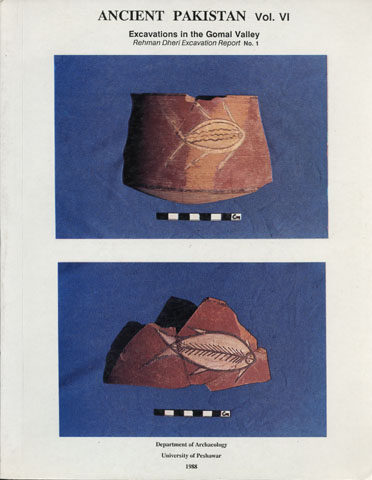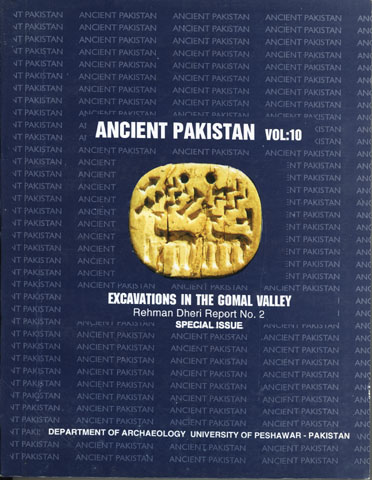 < excavation reports,
left
: Durrani ed.(1988)
Excavations in the Gomal Valley: Rehman Dheri Excavation Report No.1
(
Ancient Pakistan
vol.VI).
right
: Durrani, Ali & Erdosy(1994-95)
Excavations in the Gomal Valley: Rehman Dheri Report No.2
(
Ancient Pakistan
vol.10).
source of photos and maps
map image: modefied from satelite images by World Wind
TM
RHD mound and staratigraphy: from Durrani ed.(1988)
RHD beads: exhibition of Peshawar University Museum
RHD seal: from Durrani, Ali & Erdosy(1994-95)
Do not reuse and reproduce any photos.